Email is a critical part of any business communication strategy. It's fast, efficient, and can be accessed from anywhere in the world. But with so many email providers on the market, how do you know which ones are the best business emails?
To help you make the best decision for your business, we've compiled a list of the top 10 business email providers. We'll take a look at the features and benefits of each provider, as well as their pricing plans. By the end of this article, you'll know exactly which business email provider is right for your needs.
Google Workspace: Gmail, Google Calendar, and More
Google's powerful suite of business tools, Google Workspace, includes an incredibly user-friendly and feature-packed email platform for businesses of any size. With Gmail for business, you can access all of your business email addresses, contacts, and calendar from any device, allowing for complete collaboration and communication with your team.
The platform also offers a powerful search engine and a variety of cleverly designed filters that make organizing, finding, and deleting emails much easier and faster. Additionally, when you sign up for Google Apps for Work, you'll also get access to Google Calendar, Drive, and AdWords Express, giving you a well-rounded suite of business tools to power your business communications.
If you struggle with multiple email accounts and apps, take a look at the Shift Productivity App which helps you stay organized all the time.
Google's Hangouts allows you to communicate with your colleagues, whether by chat or video, right from your business email address. What's more, for an additional fee, you can get business-level customer support, meaning you don't have to worry about technical or account issues when trying to focus on your business.
Google Apps for Work offers flexible pricing plans to fit businesses of any size. For a small business with fewer than 50 employees, you can get all of the features of the basic package, plus add-ons such as Google Vault, Google Cloud Connect, and Chrome Sync, for just $5 per user per month.
For larger businesses, Google's enterprise-level plans include a variety of features such as additional customer support and advanced security, analytics, and reporting tools.
No business email provider list would be complete without Office 365 by Microsoft. An incredibly powerful and feature-packed suite, Office 365 includes a host of features to help businesses of all sizes. With it, you get Microsoft Outlook, Word, Excel, PowerPoint, OneNote, and more, allowing you to collaborate and communicate with your team from any device. You also get access to an advanced search engine and the ability to sync and share documents, emails, and calendars with your colleagues.
If you are a fan of newsletters and keeping everything organized, check out Mailbrew, a software that can send you news from your favorite sources.
Office 365 also offers advanced security features, such as encryption and two-factor authentication, as well as data loss prevention and compliance tools to keep your data safe and secure.
Office 365's pricing plans are designed for businesses of any size. For small businesses and teams with fewer than 300 people, you can get a basic plan for $5 per user per month, with larger businesses able to customize their plans according to their needs. Additionally, there's an enterprise-level plan available for businesses with over 300 employees, which includes access to additional features such as unified auditing, advanced reporting and analytics, and unlimited team sites and user email accounts.
Zoho Mail: The All-in-One Business Email Solution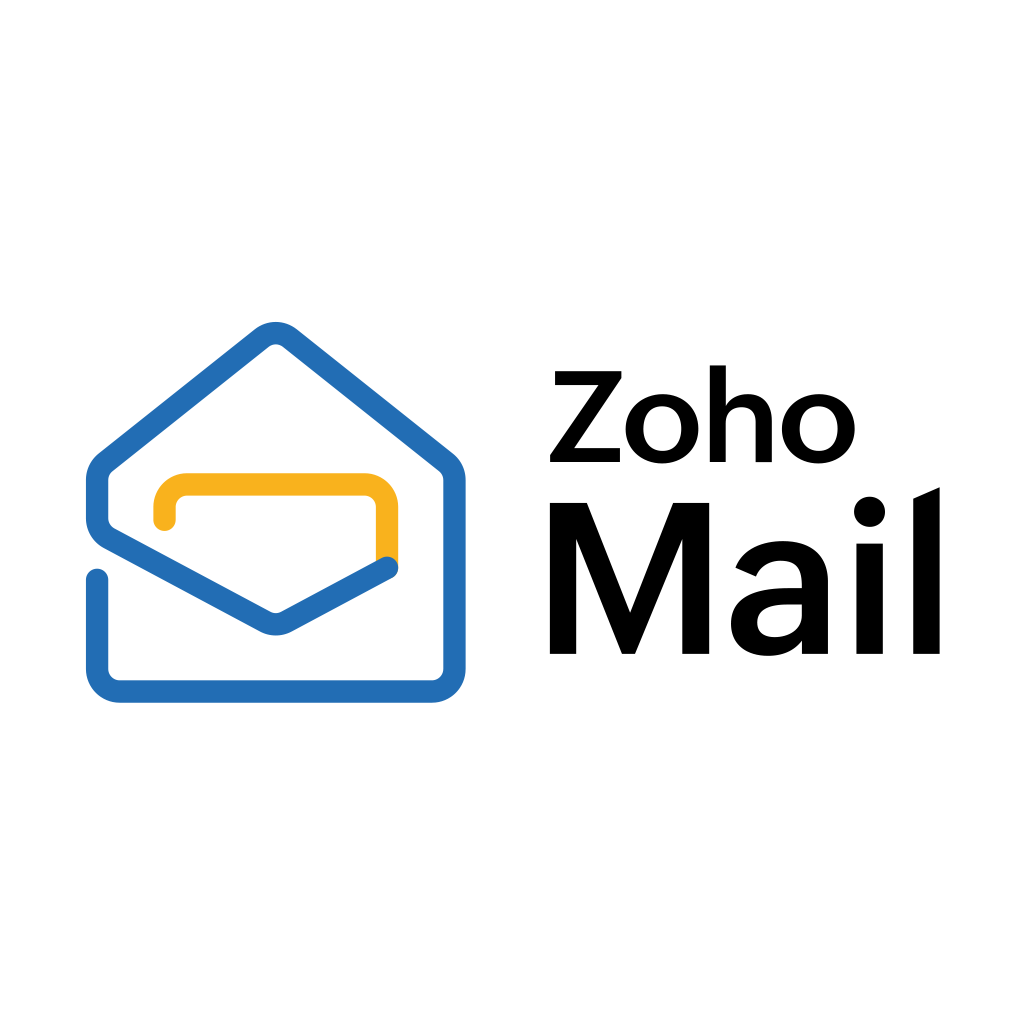 Zoho Mail is an all-in-one business marketing solution that offers a simple, yet powerful, email platform to help businesses of all sizes. With Zoho Mail, you can access all of your emails and contacts from anywhere, allowing for easy collaboration and communication. Plus, with its exclusive Blackberry-like interface and contacts management system, you can easily track of all your customers and contacts.
To help keep your emails secure, Zoho Mail offers a variety of security features, including two-step verification, message encryption, and advanced spam filters. Additionally, with its "all-in-one" features, you can access a variety of apps, such as Zoho Docs and Zoho Calendar, as well as integrate your emails with social networks, such as Facebook and Twitter.
Pricing plans for Zoho Mail start at $3 per user per month, giving you access to the basic package for up to five users. For larger businesses, the "business" premium plan allows for up to 25 users and gives you access to additional features such as the advanced authentication system, message archiving, and the advanced security layer. There's also an enterprise-level plan, with unlimited user email accounts, advanced reporting and analytics, and unlimited email storage.
Rackspace Email: A Solid Business Email Provider
Rackspace Email is a reliable and feature-packed business email address platform with a lot of great features for a large or small business. With it, you can access all of your emails, contacts, and calendar from any device, allowing for easy collaboration and communication between you and your team. Plus, you can access a variety of features, such as auto-responders, email forwarding, and the ability to send large attachments.
Rackspace Email also has a variety of security features, such as two-step authentication and a spam filter, to help keep your data and emails secure. Plus, there's the "Myriad" app, which allows you to access all of your messages, even when you're offline. Additionally, the platform is one of the few that offers the "Business Class" package, with larger attachments and email storage than the standard package.
Rackspace Email has flexible pricing plans designed for businesses of any size. The basic package for up to five users costs just $4.50 per user per month. The "business" package for up to 20 users costs just $7.50 per user per month, giving you access to advanced features such as the Myriad app and larger attachment sizes. Finally, the "enterprise" package for over 20 users gives you access to the advanced features of the "business" package, plus additional features such as message archiving and the ability to send up to 100 attachments per message.
iCloud Mail: A Free Business Email Address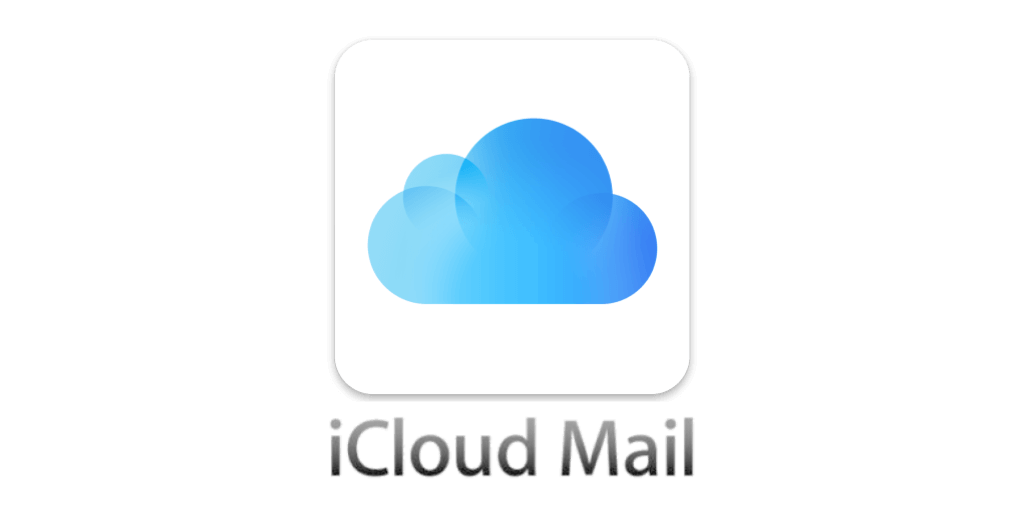 For business owners who don't want to pay and still want to take advantage of a free business email account service, iCloud Mail is definitely worth considering. iCloud Mail offers a reliable and feature-packed email service for businesses of any size, allowing you to access your emails, contacts, and calendar from any device or computer with an internet connection.
You can even set up automatic email forwarding and access your emails with your Apple device. iCloud Mail can also be integrated into other business solutions for ease of use and collaboration. There is no email storage limit for iCloud Mail, meaning that you can store as much data as you need to.
As it is a free business email address, it may not have the same features as more premium services, so it is worth researching other email services before deciding.
AOL Mail: A Free Business Email Provider
AOL Mail is a free business email service powered by AOL. It provides you with features such as unlimited email storage and protection from email viruses and spam. It also allows you to customize your mailbox settings and view multiple emails simultaneously, as well as the ability to access and update contact information easily.
Additionally, it has an integrated calendaring system for managing appointments, tasks, and reminders. It also provides robust search capabilities, allowing you to quickly find the emails you need.
AOL Mail also has lots of safety and security features, helping to ensure that your emails stay private and secure even on a free plan.
Yandex Mail: A Free Business Email Provider
Yandex Mail is a free business email provider. It is offered to small businesses through Yandex, a Russian search engine. With Yandex Mail, businesses can easily create an unlimited number of custom email addresses, as well as a shared calendar and contacts list with the free plan.
The user interface is simple and intuitive, making it easy to manage emails, contacts, and calendar events without complexities. There are no ads to distract users, and all messages are protected by advanced data encryption. Yandex Mail is a secure and reliable solution for businesses that need a professional email address, even with a free version.
FastMail: A Paid Business Email Provider
FastMail is a paid business email provider, offering a range of custom plans for businesses of all sizes. FastMail provides reliable and secure web-based business email solutions, with features such as considerable file attachment support, priority inbox, shared & group calendars, contacts, task lists, and more features.
FastMail also includes a mobile app for enhanced communication on the go.
BlueHost Mail: A Great Solution For Small Businesses
Bluehost is an excellent choice for small businesses that need multiple business email accounts with high storage limits. They are one of the leading web hosting companies and offer an array of tools and features specifically tailored to small businesses.
They offer multiple email accounts with unlimited storage, giving you plenty of room to store large emails, files, and other assets. They also provide features such as delegated accounts and domain forwarding, so multiple people can access and manage the same accounts.
Bluehost offers powerful web-based apps to help you stay organized, and offers 24/7 customer support so you can get help any time you need it.
Dreamhost offers many different plans for those needing unlimited email addresses. Businesses can enjoy Dreamhost's shared web hosting, virtual private server (VPS), and dedicated server packages to support their email needs.
The Dreamhost mail system is renowned for being easy to use and feature-rich. It also offers IMAP and/or POP3 access, webmail access, free email forwarding, spam protection, and virus scanning. With higher-end packages, businesses can even get an unlimited amount of email accounts and storage space.
All Dreamhost packages come with a 99.9% uptime guarantee and a free domain name.
What is an Email Service Provider?
An Email Service Provider (ESP) is an online service that provides email marketing services, including email list management, email automation, and email analytics. It helps organizations create better email campaigns, measure results, and automate routine email sendings.
Different Types Of Email Accounts
1. Webmail Accounts: Webmail accounts are accessed through a web browser such as Google Chrome or Firefox to manage many emails and are usually provided by companies such as Yahoo, Gmail, Outlook, and Hotmail.
2. Private Accounts: Private accounts are used to send emails to company staff and contacts, and are usually managed by email hosting services such as Microsoft Exchange, Zoho, or Bluehost.
3. Corporate Accounts: Corporate accounts are used to send emails within an organization and are usually managed by the organization's intranet.
4. IMAP Accounts: IMAP accounts are used to sync emails between multiple devices, such as your computer, laptop, and mobile device.
5. POP3 Accounts: POP3 accounts allow many emails to be downloaded from the server and stored on your computer or device.
What makes a good business email service provider?
1. Reliability: A good business email service provider should offer reliable email delivery and any unscheduled downtime should be minimal.
2. Security: The email service should have robust security measures in place to protect your business data and keep your emails secure from unauthorized access.
3. Scalability: Your email service should be able to easily scale as your business grows and needs to add more accounts.
4. Integrations: It should be able to integrate with other business tools, such as customer relationship management (CRM) software, for a better workflow.
5. Automation: Automated features should be available to streamline routine tasks, such as archiving emails or managing server load.
6. Support: A comprehensive support team should be available to provide assistance when needed.
7. User-friendly Interface: Easy-to-use features should be available so employees can quickly learn and start using the system.
Best practices while creating a business email address
Choosing a domain name for your business email should be a straightforward process, but it's still worth going through some of the best practices before you get your hands dirty:
1. Avoid using nicknames or abbreviations: Use your real name in the email address to make it more professional.
2. Use your company name: For example, if your company's name and website is ABC Ltd., your email address could be [email protected]. If you don't have a website and would like to build one for your business, take advantage of the Kartra trial to create one today with premade templates.
3. Use a consistent format: If multiple people in your company have email addresses, make sure they are all consistent in terms of the format. This makes it easier to remember and recognize.
4. Use a professional email hosting provider: Depending on your requirements, you may want to consider using professional email hosting providers such as Google Apps for Business or Microsoft Exchange.
5. Use an active directory: If you are using a business email address hosting service, you may also want to consider using an active directory for an additional layer of security. This will allow you to control access to the email accounts within your organization.
6. Implement anti-virus and anti-spam protection: To ensure the security of the emails being sent and received, be sure to
Now that you know everything a good business email address has, it is time to go through our Top 10 of the Best Business Email Providers:
Conclusion: The Best Business Email Provider for Your Needs
The best email provider for your needs will depend on your particular goals, budget, customers, and technical needs. Additionally, it's important to consider the security and stability, as well as the user-friendliness and customer support, of the provider. In the end, you'll need to select the provider that best meets your email requirements and the needs of your brand.
If all of this is too much of a hassle, you can always get someone to do this for you at one of the best outsourcing websites.
A Professional email address is almost always not enough, because usually, you'll need tools like email autoresponders to set automation, manage your contacts and send multiple emails all at once. We recommend GetResponse, as it is a powerful and easy-to-use email service that every business can afford.
FAQ
What email is best for a business email?
A business email should use a professional custom domain name, such as a company or industry-specific domain name ending in .com, .org, or .net. For example, [email protected] or [email protected]. Strong passwords, two-factor authentication, and secure servers should also be used to ensure that business emails are properly protected.
What email do most businesses use?
Most businesses use email services provided by companies such as Google, Microsoft, or Yahoo, which typically use the @domain.com format.
How do I create a business email address?
1. Decide on a custom domain name for your business.
2. Register the domain name with a reliable web hosting company.
3. Set up a G Suite or Office 365 account.
4. Create individual member accounts for each user.
5. Set up a mail server to host your business emails.
6. Log into your email provider's account administration page.
7. Create email accounts with your business's custom domain name.
8. Configure your email client or webmail to access your new business email address.